Recently we have had an influx of Subarus at NorthWest Auto Salon. This is partially due to our write up and video on a 2011 Subaru STi a couple months back. This is exciting being a Subaru guy myself so I thought I would share another Subaru that came though NorthWest Auto Salon the other day for Paintless Dent Repair and an enthusiast detail.
Check out the rear fender before

As most Subrau enthusiast know, Subaru is not known for having high quality paint. As you can see, this legacy's finish had seen better days and had finally found its way to the place that could restore its shine.

Part of the way though the PDR process

After the dents had been completely removed, the taillight was reinstalled and the paint correction was able to begin.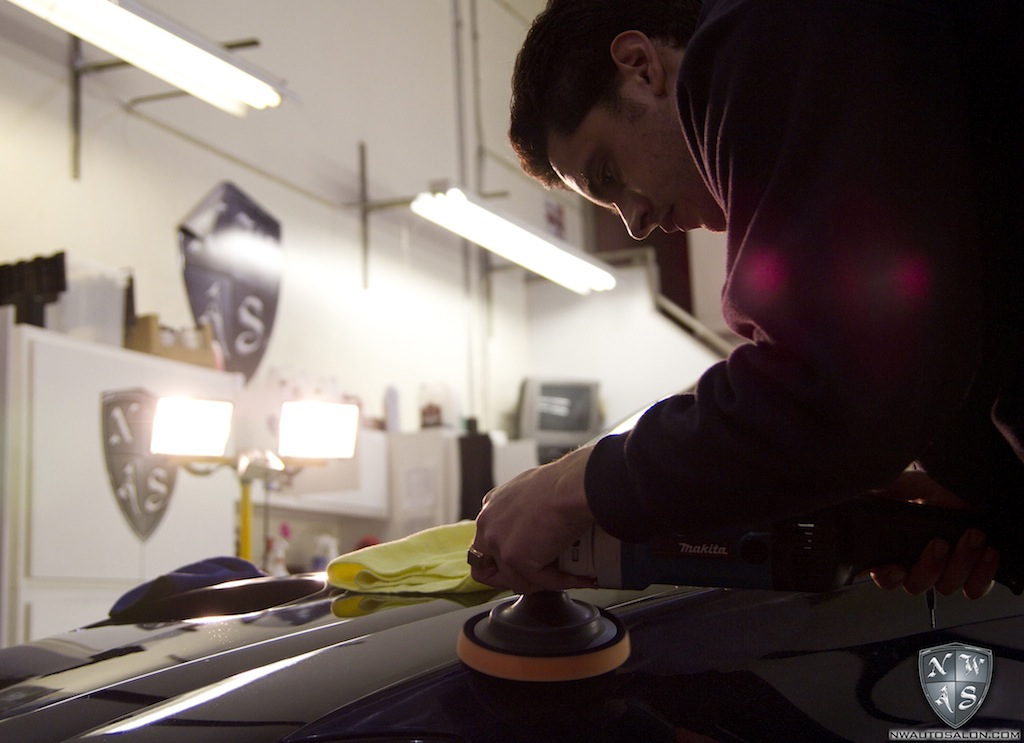 And now for the finished product! Check out the rear fender after the Paintless Dent Repair.

Here are some after photos of the paints condition

Thanks for reading and if you liked this, become our fan on facebook!