A couple months back at the Russo & Steele Auto Auctions in Arizona, Blake acquired a new project car — A Mercedes Benz 220 S. Quickly after it arrived home in Seattle, the transformation began. Really looking to do something different, the first step was a full matte grey wrap to offset the blood red interior. This was going to be challenging due to the imperfect body work and old paint. This didn't stop them however and after the paint was prepped and ready to go the wrap process began.
Here is what the car looked like when it started

After the car was disassembled, it was time to start the wrap

They decided that any chrome trim would be either wrapped or painted matte black to go with the theme of the car

The reassembly process

Due to all the matte wraps we have been doing recently, we ordered new products that are specifically made for both matte painted and wrapped vehicles. This special matte wax protects the surface just like regular wax but doesn't add any shine.

And now for some after pics!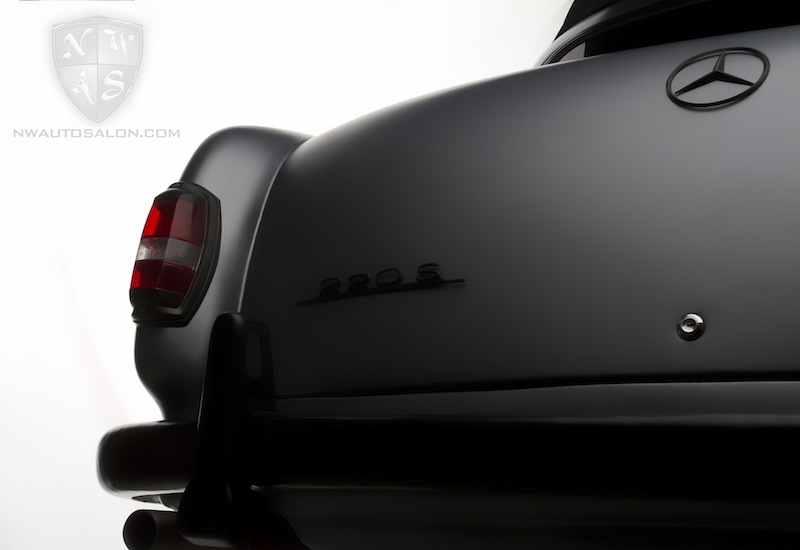 Thanks for reading and if you liked this, become our fan on facebook!