One of the reasons NorthWest Auto Salon was founded was due to the inability of most detailers to properly detail black cars. It is, without question, the most difficult color to really make look perfect. This became part of our mission — to take black vehicles where other detailers couldn't. Our Connoisseur Detail is one of the most extensive exterior detail packages we offer and perfect for black cars in need of heavy correction. With its three stage machine polish, it's what is required for someone looking for serious paint correction. As with many black cars, the exterior of this Audi A6 Avant was in pretty rough shape and a Connoisseur Detail is just what it needed. Not only did we work on the exterior though, the interior of the vehicle received our comprehensive Interior Detail Plus. Check out the process this Audi went though from start to finish below!
and now for the correction…

Here you can see we put a tape line down the middle of the hood to show the difference between a pannel in progress and how it looked when it started.

Working on the interior…

And now for some after photos! Ben, one of the owners of NorthWest Auto Salon has an equally sinister Mercedes Benz E55 AMG wagon that we brought out for the shoot as well!
Notice how even in direct sunlight there are no wash scratches or swirl marks?

And now for the interior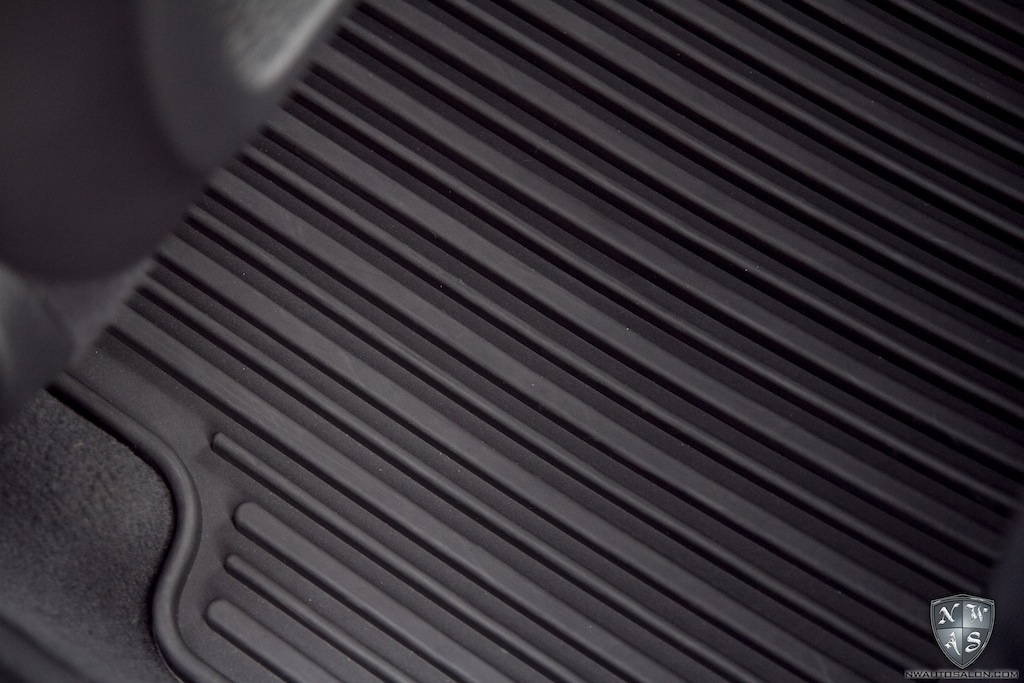 Thanks for reading and if you like to schedule your own detail today, feel free to get in touch!