What you see here is a 2010 Avalon – Toyota's flagship sedan for the United States, Canada & Puerto Rico, a replacement for the 1992 FR Cressida & officially the only import saloon to have a name derived from a mythical island in Camelot lore. Originally touted as a bit of a "Japanese Buick" by Car & Driver in 2005, the Avalon went on to receive top honors from multiple automotive magazines in 2010 and 2011 – Toyota has reportedly sold nearly 700,000 units nationwide since conception '94, and despite the backlash due to vehicle recall in 2009 the latest edition has gone on to "Top Safety Pick 2011" from IIHS.
The NWAS crew received a 2010 Toyota Avalon a few days ago that was in rather rough shape. Although it's technically a 2010 model, it has incredibly low miles and was sold as a "new" vehicle – unfortunately enough for the owner, the Avalon had seen a bit of neglect from the dealership and wasn't exactly in "like new" condition when we brought it into the shop. Covered in buffer swirls  and suffering from some serious haloing around the emblems, the Avalon's exterior was in dire need of our Enthusiast Detail and a front Clear Bra package in order to be rejuvenated & ready for the road.
Have a look through the before & after photos to see the transformation take place!
Everett Auto Detailing NorthWest Auto Salon Toyota Avalon car detail clear bra

Everett Auto Detailing NorthWest Auto Salon Toyota Avalon car detail clear bra

Everett Auto Detailing NorthWest Auto Salon Toyota Avalon car detail clear bra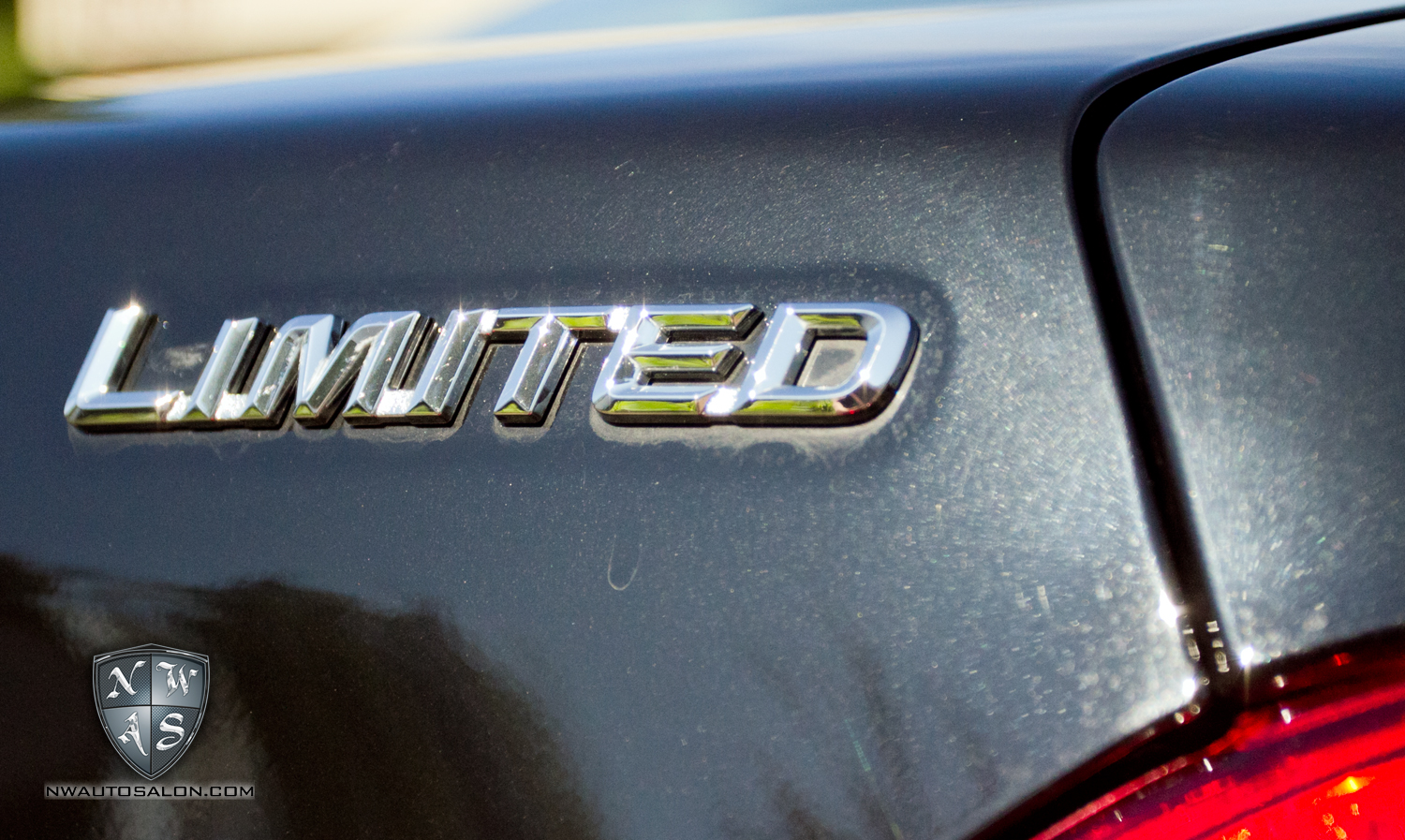 Everett Auto Detailing NorthWest Auto Salon Toyota Avalon car detail clear bra

Everett Auto Detailing NorthWest Auto Salon Toyota Avalon car detail clear bra

Everett Auto Detailing NorthWest Auto Salon Toyota Avalon car detail clear bra

Everett Auto Detailing NorthWest Auto Salon Toyota Avalon car detail clear bra

Everett Auto Detailing NorthWest Auto Salon Toyota Avalon car detail clear bra