Recently one of our regular customers (check out these write ups we have done for him in the past: Ferrari F430 Scuderia clear bra, BMW E30 M3, and this Aston Martin DBS) brought in his newest toy, this Ferrari 458, for some attention. To most passers by, this Ferrari's paint looked perfect albeit a bit dirty from how frequently it gets driven. As a result, we had originally planned on only giving it a thorough hand wash before applying one of our custom full frontal clear bras and  matte black vinyl roof wraps. However, when we brought it inside and put it under our lights, it was clear that the vehicle also could really benefit from an Enthusiast Detail. When the owner picked his vehicle up after we were all finished, he even commented that the car looked like was "a completely different color!"
Since this Ferrari 458 was receiving several of the services we offer, we decided it would be a great candidate for a video of the process. What do you think?
For the photographic write up, read on!
As you can see, this Ferrari 458 is fairly dirty as a result of the frequency in which it is driven

With regular clear bra kits you get an unsightly line across the fenders and bumper. That is one of the reasons why he decided to have this removed and and a full frontal kit be installed.

Notice the coverage gap? This not only makes the car vulernable to rock chips but also to the clear bra getting dirt under the edges and peeling off!

After the delivery inspection, it was time for the hand wash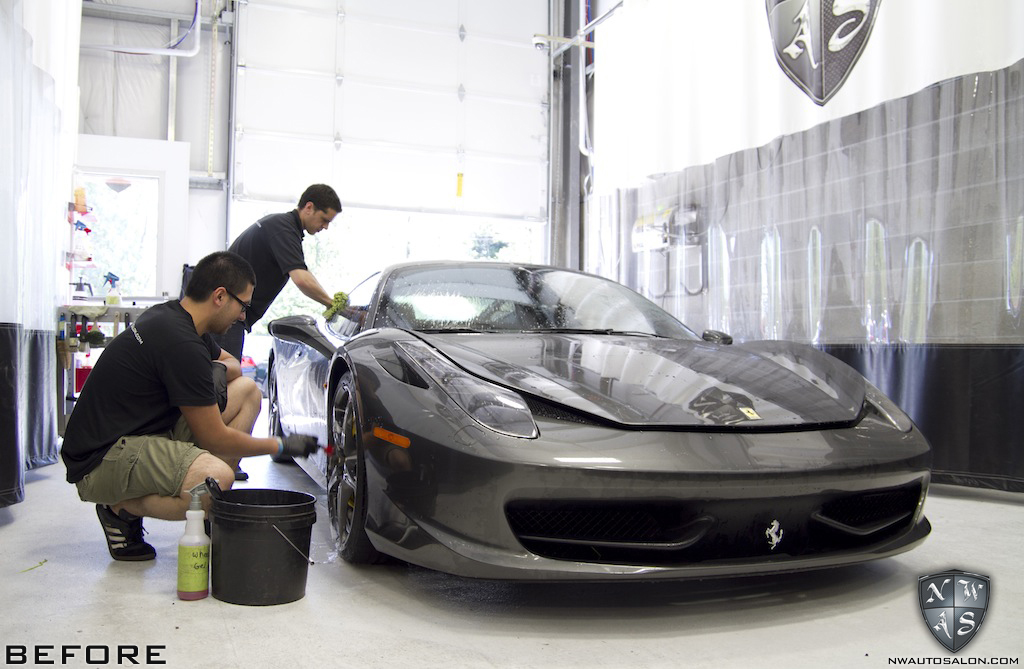 Then for the paint correction…

Inspecting correction levels being achieved

On to the clear bra…

Next was the matte black roof wrap

And now for the after shots!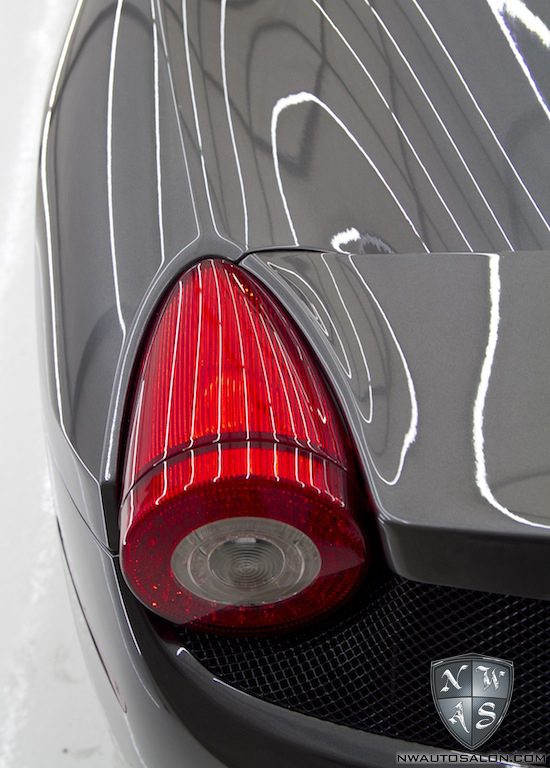 Thanks for reading and if you'd like to see more of our work follow us on facebook!