It's amazing what can happen in 365 days…
2010 was a big step up for the team here at NWAS, and 2011 has been leaps & bounds more! We have really started to settle in to our new home off Ash Way in Lynnwood. The build progress of the shop spanned just around 10 weeks, not including a few more on top of that to construct the cyclorama to a point of functionality. Between the extra space & all new equipment, the new NWAS HQ is bigger & better than ever – so, let's recap what 2011 had to offer!
NEW SPACE, NEW TOYS
There aren't many full sized cyclo-rooms around to begin with, and although ours is a snug fit it's plenty accommodating even for a large SUV like one of the Cats Lamborghini LMs. It's an incredible resource to have at our disposal not only for detailing & visual inspections, but the flexibility of having a car-sized soft box for shooting finish quality photography is second to none.
Here's a few of our favorite cyclorama shots from 2011:
Lynnwood Auto Detailing NorthWest Auto Salon Ford SVT Raptor Super Crew Matte Black Satin Wrap Custom Graphics Ken Block
Alderwood Auto Detailing NorthWest Auto Salon Ferrari F430 Matte White Vehicle Wrap Matte Black accents
Lynnwood Auto Detailing NorthWest Auto Salon Ford SVT Raptor Super Crew Matte Black Satin Wrap Custom Graphics Ken Block
TURN 'EM UP
With the new cyclo also came the implementation of our LED light tunnel. While it functions primarily as a means to uncover surface flaws and illuminate a vehicle's finer points with strong banded light & fine line reflections, the light tunnel also serves as a stylistic point of reference in many of our pictures from various detail write ups! If you see a spiderweb of LEDs over a mirror- like shine, it just might be from our light tunnel.
Check out some of our favorite light tunnel shots from the past year!
Lynnwood Auto Detailing NorthWest Auto Salon Bentley Continental GT Speed Black Mirror
Alderwood Auto Detailing NorthWest Auto Salon Ferrari F430 Matte White Vehicle Wrap Matte Black accents
Lynnwood Auto Detailing NorthWest Auto Salon Ford SVT Raptor Super Crew Matte Black Satin Wrap Custom Graphics Ken Block
Lynnwood Auto Detailing NorthWest Auto Salon Bentley Continental GT Speed Black Detail
THE HAPPENINGS
We've had a great time attending a handful of events over the last year as well, from vending out at Washington's very own Dirtfish Rally School for the 2011 Global RallyCross and rolling out to Pebble Beach for the Concours d'Elegance & an incredible car weekend, it's been quite the packed schedule. As usual, the Red Square Car Show at UW to benefit PAWS was a bit soggy – Stance Wars 2011 and Tailored Seattle lived up to their names in full, and SEMA went off with a bang as our friends at eGarage & Stance|Works debuted an incredible piece of machinery & craftsmanship – the 27 Unfvckwithable. Between expos & working at the shop in Lynnwood, we also took a brief excursion down to eGarage headquarters in California, and prepped a number of cars on mobile duty for display during the weekly Exotics@RTC showing – in case you missed out, here's our abridged itinerary from 2011.
OPEN HOUSE
Nearing the end of summer, the new space came to life during the Open House party we shared with our neighbors over at Cats Exotics. The turn out for the event was solid despite the wet conditions, and everyone really enjoyed the automotive eye candy – just have a look at the montage for yourself!
UW's Red Square Car Show benefiting PAWS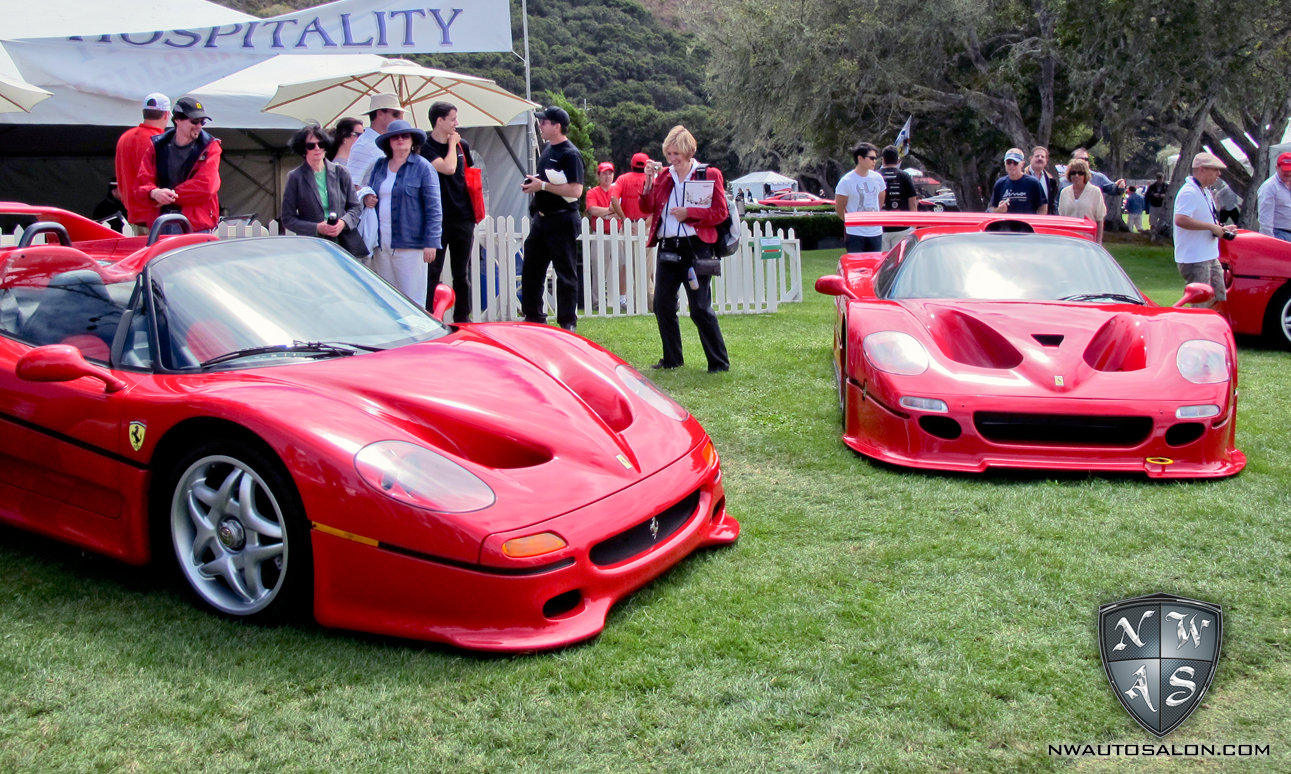 NWAS at SEMA '11
NWAS at eGarage HQ, California
A Ferrari line up during E@RTC
STYLE UPGRADES
2011 has also been quite the year for our in-house media development & design team – we've always been ones to try and elevate the level of quality not only in our work, but also in how we display and showcase what we do. As previously mentioned, the cyc room & LED tunnel have opened up new directions for us to pursue aesthetically, but the real beauty stems from the detailing itself. We've devoted more time to giving our viewers an inside look at what it's like behind the bay doors of NWAS with detail write ups on everything from full wraps like Ford Raptor to a brief handwash on the Oscar Mayer Wienermobile. This year alone we've pumped out multiple time lapse clips, a couple detail showcases & teasers, and even a full on GoPro 1st person detail on a rare Maserati Granturismo MC (still unreleased!) There's always production value to be had and new editing techniques to be mastered, but we're getting better and loving every minute of it.
In case you haven't seen the NWAS youtube page recently, here are a few of our favorites from 2011 to bring you up to speed:
Beyond the rolling shutter, we're also amidst continuing to update our website with eye catching sliders, new graphic additions, and a cleaner user experience. We've been working along side brands like Lowly Gentlemen California to produce fresh merchandise for our appreciative fans and customers as well as develop engaging promotional campaigns with the team over at Gilt City Seattle. Our social media presence is growing as well – with an overhauled facebook fanpage featuring an interactive mini site for one-stop blog updates, pictures, and videos, we've managed to capture the eyes of 2,500 fans! If you haven't yet, hit up our fan page with a 'like' so you can join us for weekly trivia, contests & giveaways!
Here's the current build of our mini site on facebook:
WRAPS ON WRAPS ON WRAPS…
WRAPPED VEHICLE HIGHLIGHTS
New NWAS Courtesy Cube Matte Silver Wrap & Graphics
Red Ferrari F430 Spyder Stormtrooper Wrap
Ford SVT Raptor Satin Wrap & Custom Graphics
Matte White Wrap, Custom HRE wheels, Detailing and Tint on Koenigsegg CCX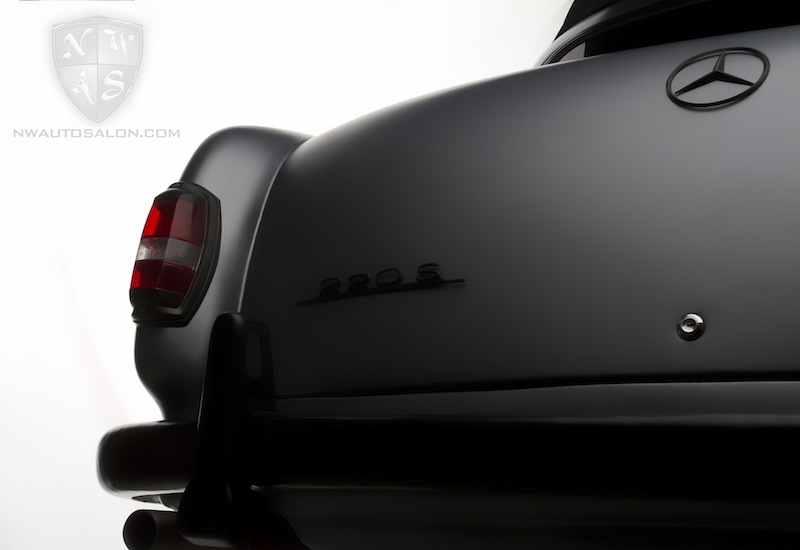 Full Matte Silver Wrap on MBZ 220S Ponton
Porsche Cayenne VentureShield Satin Clear Wrap
Porsche GT3 RS VentureShield Satin Clear Wrap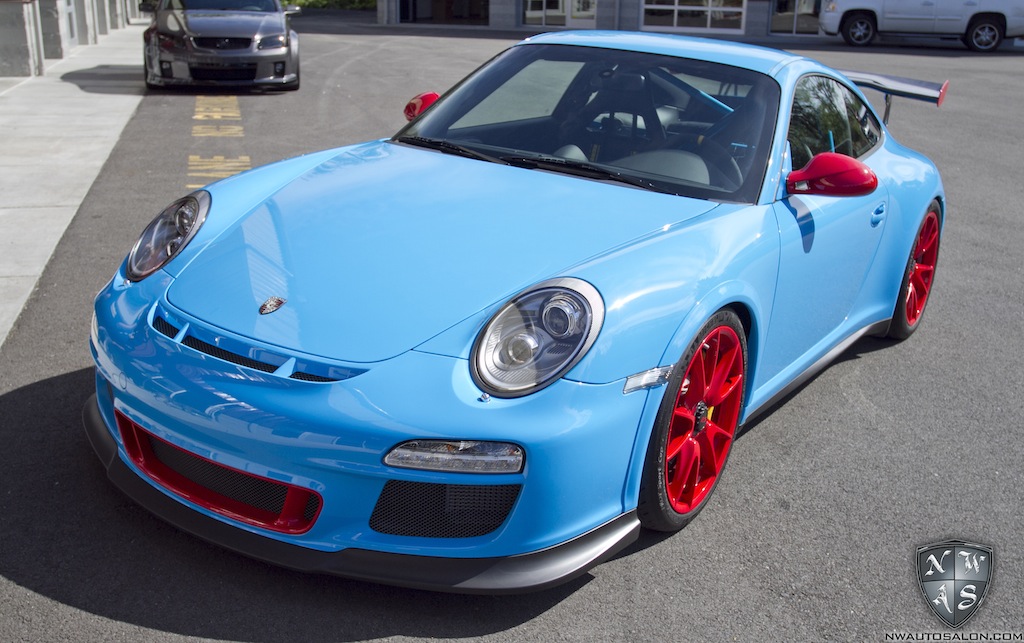 Porsche GT3 RS VentureShield Complete Vehicle clear bra
Bentley Continental GT Speed clear bra
Cats Exotics matte black van wrap & graphics
The First Fiat 500s gets custom Ferrari Challenge Stripes
Fiat 500 gets custom white stripes
Ford Mustang GT receives matte black hood stripes
Ferrari 458 Matte Black Roof & Boot Wrap
Ferrari 458 Matte Black Roof Wrap & Full clear bra
Ariel Atom Matte White Wrap and Powder Coated Wheels
DETAILING HIGHLIGHTS
Get Fanatic, Get Fitted: Lowly Gentlemen x NWAS M3 Detail Showcase
Lamborghini Gallardo Headlight Restoration
Oscar Mayer Wienermobile Handwash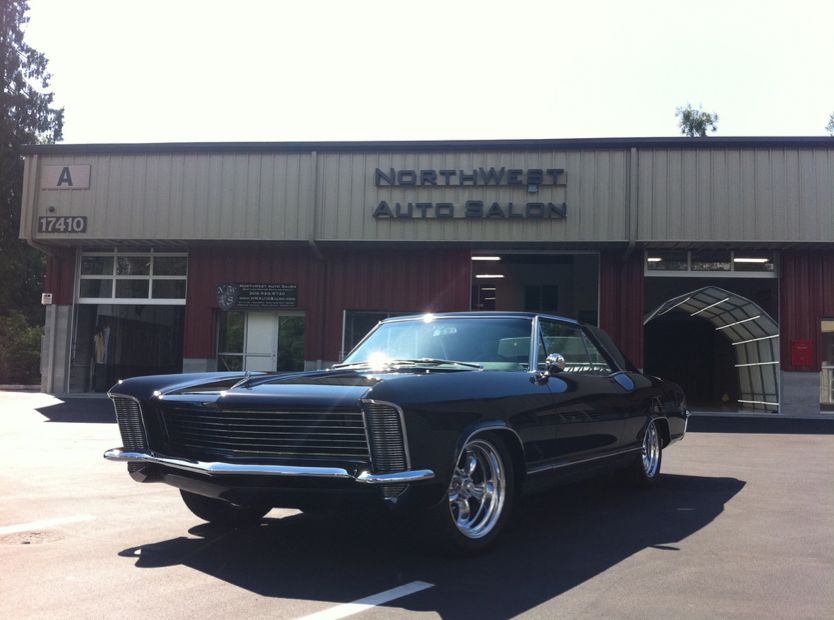 Best In Show Buick Riviera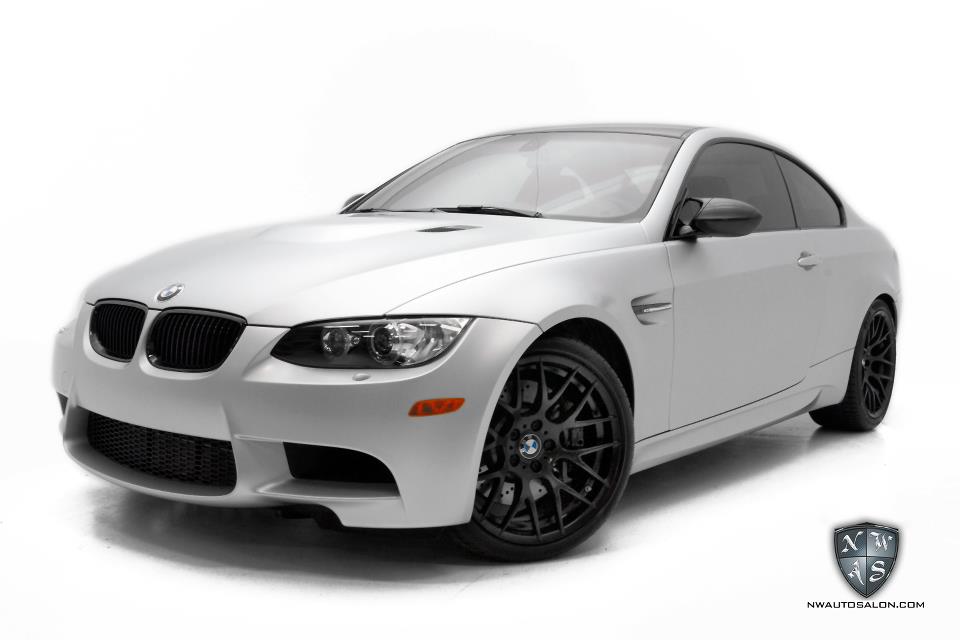 Frozen Silver Competition Edition BMW M3
Porsche 935 DP Slantnose Originally Owned By Mario Andretti
Bugatti Veyron Interior & Exterior Mobile Detail in preparation for Exotics@RTC
Lexus LFA Mobile Wash with an interior vac + wipe in preparation for Exotics@RTC
Motoring Unlimited's Audi Sport Quattro Complete Detail
Motoring Unlimited's Lotus Cortina Complete Detail
Motoring Unlimited's Alfa Romeo 8c Complete Detail
Matte Red Corvette with Swissvax Opaque application – our go- to for all matte finish vehicles, wrapped or otherwise!
Bendpak SSC Ultimate Aero / 458 Italia catalog spotlight
WINNER, WINNER, CHICKEN DINNER…
2011 also graced us with another win in Evening Magazine's "Best of Western Washington" viewers poll – for the 2nd year running we were nominated and won 1st place in Auto Detail, and even trailed the podium for "Best Car Wash." We couldn't have done it without our dedicated, appreciative customers & fans, and we're definitely looking forward to bringing the hat trick home for 2012.
Since our social media platforms have started buzzing with engaged users & fan count is up, we've been trying to be more & more active with interactive give- aways and contests for our fans. Between original NWAS branded goods, comped sticker packs, Hoonigan swag from SEMA, oodles of movie tickets, Fast Five DVDs and even a copy of Forza Motorsport 4, the NorthWest Auto Salon fans have had quite the selection of hotness headed their way.
NEW SQUAD MEMBERS
As the business continues to grow, so does our team – 2011 marked three new members finding their home here at the NWAS HQ,  little Olive Siebe the bulldog, detailing specialist Myron Herman and our new media dev/ content manager Danny Durkan. As head of Napping Coordination & Director of chew toys, Ms. Olive works hard at living a dog's life to the fullest; Myron spends his days tending to all of the fine automobiles that come through the shop & taking care of the occasional mobile care service, and Danny can usually be spotted behind the lens or batching away on his laptop in the upper office, tending to the site, blog & social media outlets.
PACKAGE DEALS
This past year we also launched our new and improved detailing packages. In an effort to streamline our most popular interior & exterior options together so we might better serve customers, we have developed a number of new service package options that can be applied individually to any vehicle that comes in, while still offering up modifiers in the form of à la carte services just in case you're seeking something specific. Just have a look at the updated options below!
For the full list of what's available, head over to our Detailing Services page!
GOING MOBILE
Last but most certainly not least, we also acquired a brand new Nissan NV van – it's currently being outfitted with the latest & greatest in mobile detailing equipment and we've got a custom wrap in the works as well. We'll be expanding our mobile detailing services to reach the greater Pacific NorthWest in 2012, so be on the lookout for our NV on the road & more information on what NWAS Mobile has to offer!
MOST HONORABLE MENTION
Moki's 12th Birthday happened in December!
Thanks again to everyone for making 2011 another fantastic year for the team here at NorthWest Auto Salon. We're looking forward to what great things 2012 may bring us as we continue our efforts to provide a higher standard of auto detail!
Cheers,
The NWAS Team